Do none of our standard products do for you?
Not to worry.
We can work it out for you. All you need to do is call us.
Here are some examples of customized continuous weighing projects:
SWT 200ES
Produktberührend Edelstahl, z. B. für Zucker o. ä.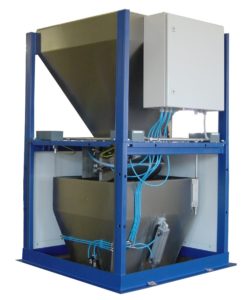 SWT 200-TWIN
Doppelte Waage für hohe Leistung mit geringer Bauhöhe
SWT 100-ES
komplett aus Edelstahl, z. B. für Lebensmittel, wie Frühstücksflocken, Zucker o. ä.