Do none of our standard products do for you?
Not to worry.
We can work it out for you. All you need to do is call us.
Here are some examples of customized bagging weigher projects:
MAH 50 baggers
Semi-automatic weigher with max 60 kg capacity, and inbuilt bag clamp for very efficient bag fixation.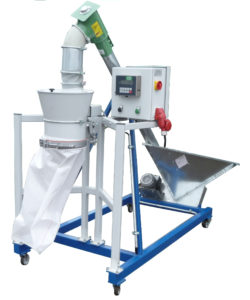 N-SWA 30 M
Double product infeed and batching lines.